Regularly Scheduled Shredding Services
Regularly Scheduled Shredding Services
Streamline your shredding needs with all-inclusive scheduled shredding
Businesses and medical facilities must regularly shred documents and other secure materials to protect customer data, ensure compliance, and maintain their integrity. Here at PD Shred, we place the utmost importance on identity protection, which is why we offer easy and convenient, regularly scheduled shredding services. 
We will provide your business with secure bins and pick them up at the same time each week or month to ensure your materials are consistently destroyed. 
Our regularly scheduled shredding services offer all-inclusive pricing! We charge per pick-up, not per pound, so you don't feel limited by the number of materials you can shred. We also don't charge additional pick-up or fuel fees. The price you see on your quote is exactly what you will see on your invoice!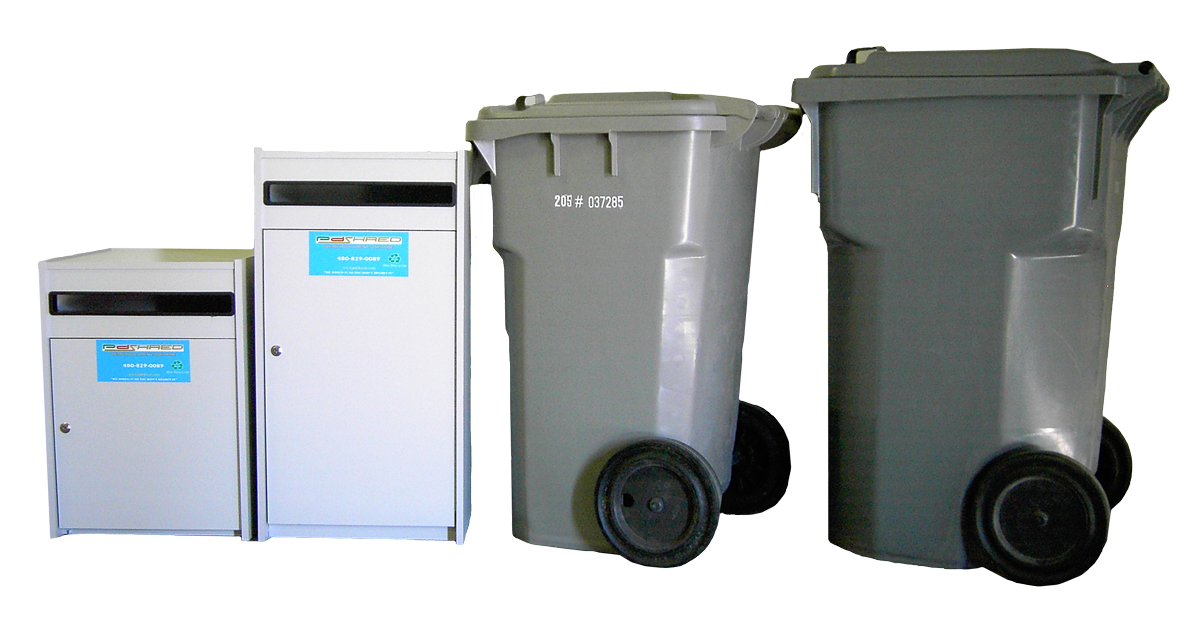 One-time shredding service process
HOW DO WE CHARGE? We use a Small size banker box (Standard 15"x11"x10") and Large size (legal 15"x24"x10") as seen in the picture. The paper does not have to be in a box, this is just used for measurement purposes. Call or email us and we can give you an accurate quote: 480-829-0089